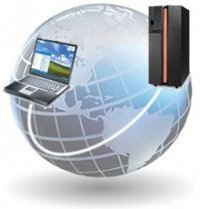 ***FREE OFF SITE BACKUP TRIAL COMING SOON***
Contact us now using our Feedback form for the download link
P.C.S are now pleased to offer Off Site Backups…
Whether you are just backing up your Outlook Mailbox or if you need a solution which is scalable to backup any number of computers no matter where they are (Broadband connection required). User friendly software allows you to control how much or how little you backup. The cost is dependant on the amount of data stored and it is easy to change the amount of space used should you need to reduce your costs!
Off Site Backups are a secure way to back up your business critical data without the overhead of owning a Server, you can even encrypt your data for an extra layer of security. A one off simple setup procedure is required then your data is backed up off site so no need to worry about memory sticks or optical storage! also no need to take a tape off site with you either!