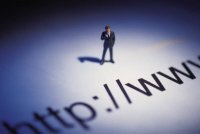 We have been acquiring domains for our customers for 5 years, we are fully experienced in all aspects of Domain acquisition, Registration, Renewal and Transfer.
We can supply competitively priced Hosting, including setup of FTP access, PHP & mysql services. We can also setup and support email including Exchange mailboxes which can be syncronised with email capable mobile phones,  forwarders & email aliases.
Also available : 
Ecommerce Websites accepting on-line payments via Credit Cards 
Content Management Websites.
Please contact us via our feedback form with details of your requirements.